The Post and Courier, Robert Behre, 9/10/2018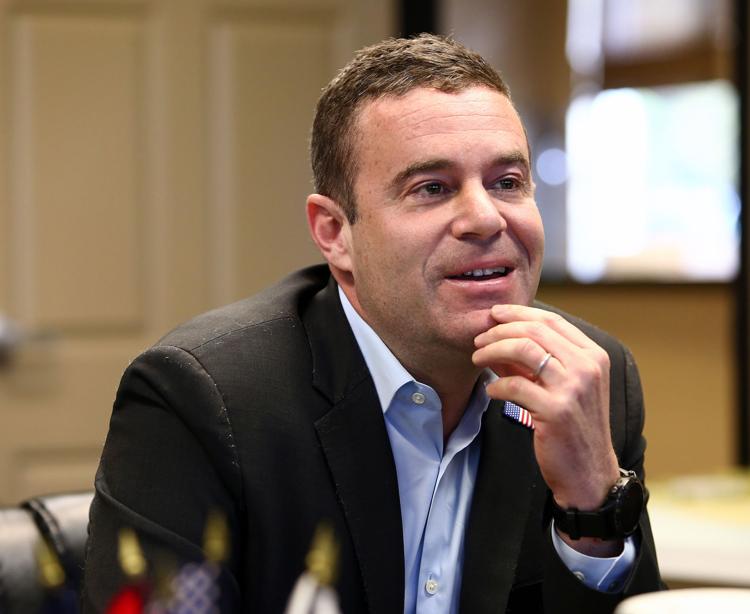 No one in the Lowcountry has lived 9/11 quite like Joe Daniels has.
Daniels was named the new CEO of the National Medal of Honor Museum planned at Patriots Point earlier this year, not long after finishing up almost 12 years as president and CEO of the National September 11 Memorial & Museum in New York City.
He was drawn to that New York project because, on the morning just after the first passenger plane slammed into the World Trade Center, he was exiting a nearby subway.
He vividly recalls all sorts of details from that tragic day, and his career would be steered into a position where he would hear firsthand so many 9/11 stories from so many others.
Seventeen years later, Daniels said 9/11 should remind everyone that the United States, so long protected by two vast oceans, remains vulnerable. And that one of its most powerful assets is its people.
"What attracted me to this museum is the belief that the most powerful thing a museum can do is to take individuals stories of what people did, whether it was the New York Fire Department or the absolute heroics of regular people on an airplane or in the building, and you can tell those stories in an emotional way," he said. "I think that has the opportunity to change how somebody lives."
'Another level of surrealness'
Daniels was working as a consultant on Sept. 11, 2001, and was taking the subway daily to American Express, whose offices were just across the street from the World Trade Center.
That morning, he exited at the subway stop right beneath the Twin Towers and thought it was weird that so many people were entering the subway.
"I didn't think much of it," he said. "I emerged standing in front of the north tower, and there was this massive hole in the building, with all this black smoke pouring out of it. It looked like a bad fire."
About two minutes later, he saw the first person jump from an upper floor. Then, a few more jumped. Then, there was a flash of a fireball, followed shortly by a massive roar, as United Flight 175 hit the south tower. "At that point, everybody just started running."
He lived in the West Village, only about a mile north of the towers. Daniels had no idea what was going on, but as he was walking north, he was stopped by a group of older women who asked him if he was aware that the Pentagon had been attacked.
He reached Washington Square Park, where he saw a massive line of people looking south toward the towers. "They sort of let out this collective wail, and I turned over my left shoulder and the south tower is collapsing."
He walked by St. Vincent's Hospital whose workers were covered in blue scrubs waiting for injured people who mostly never came. He went up to the rooftop of his apartment and watched the north tower fall down.
"Then there were fighter jets flying over New York City," he said. "Each new thing was another level of surrealness. That was my day."
A special journey
As the city began planning how to redevelop Ground Zero and honor those who were lost there, Daniels felt a pull to help. In 2005, he interviewed for one position with the World Trade Center memorial foundation, and when that job did not materialize, quickly agreed to serve as general counsel.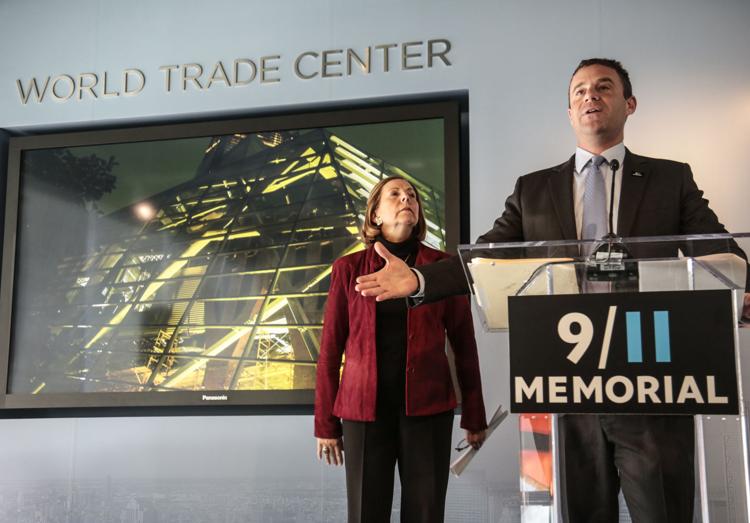 "My dominant emotion after 9/11 was I was really angry somebody would do this to us," he said. "So my opportunity to work on this project, it would be special to put my energy that way."
Its president stepped down a year later, and Daniels took on the job on an interim basis.
He felt the foundation was making progress, and he eventually got offered the job on a permanent basis. Mayor Michael Bloomberg, who offered to chair the effort, told him not to mess things up.
The foundation raised $450 million and built both the memorial, a set of sunken pools where the original towers had been, and a nearby museum. The National 9/11 Museum & Memorial recently was named the nation's No. 1 museum by TripAdvisor.
Daniels said he was moved by the 10th anniversary, when several thousand 9/11 family members arrived at the memorial plaza for the first time and found their loved one's name etched in bronze along the border. While the specifics on the design had caused angst and division in the planning stage, "it all just went away," Daniels said.
"They were so grateful that this country decided to come together to honor their sons and daughters or mothers and fathers or brothers and sisters in such a beautiful way," he said.
He also recalls moving moments when military veterans, some of whom enlisted because of 9/11, visited and often met family members of those lost.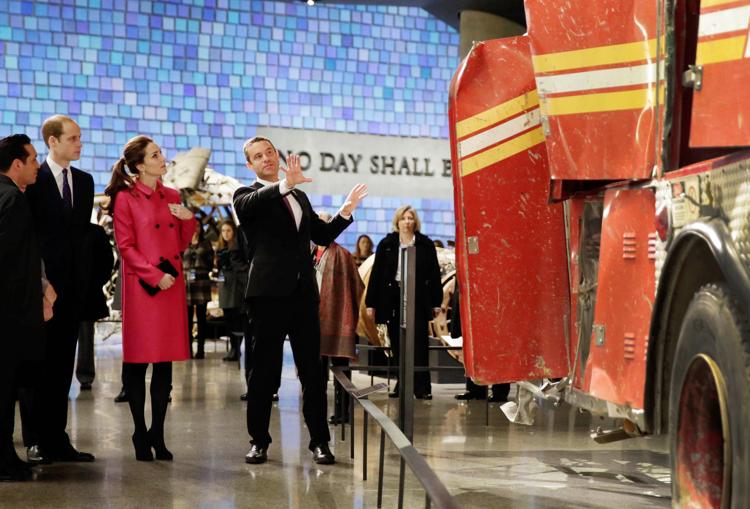 Another highlight came in 2015, when Pope Francis visited the site and led an ecumenical service there.
"You had Pope Francis deliver this message of peace. To me, it embodied this arc of healing from this site that was so devastated, that was such a deep wound," Daniels said. "All these years later, to see so much life back at the World Trade Center, at this museum that was so special was just the capstone to this incredibly special journey."
Headwinds and inspiration
The experiences of pushing through the challenges of the complicated project have prepared Daniels for his new effort, to build a National Medal of Honor Museum in Mount Pleasant.
In New York, the great challenge was finding as much consensus as possible among the victims' families, designers, benefactors, city officials and other stakeholders.
The cost also was formidable, but Daniels noted that about $300 million of the approximately $800 million price tag simply was restoring the 8-acre site up to street level, which would have had to be done in any case.
Other painful challenges came from relatives of the approximately 1,100 victims whose remains were never found. "Eleven hundred families never got to go through the ritual of laying their loved ones to rest. That's the site we're building on," he said. "It was never easy."
Meanwhile, in 2012, Hurricane Sandy filled the still unopened museum with 22 million gallons of water.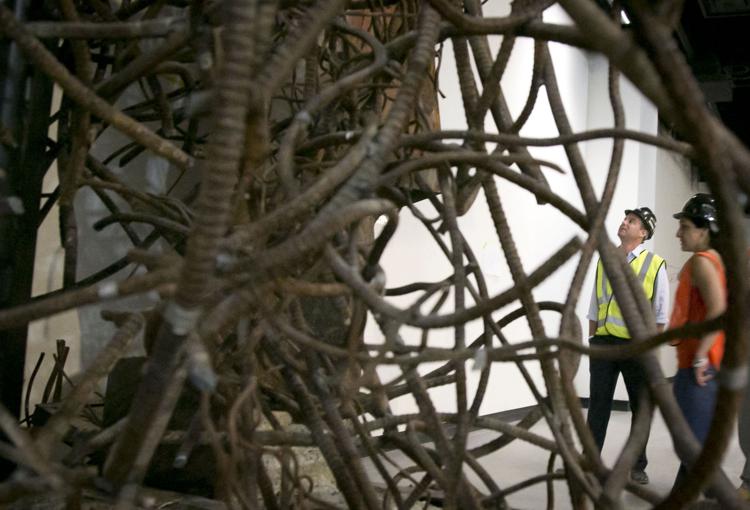 Daniels said his three children watched the 9/11 museum and memorial come to life but still cannot understand why the terrorists did what they did.
"The most important thing of why we did this museum was to say to our country and our kids that bad things are going to happen, but when times require, we come together with limitless compassion," he said. "It was a time that really brought this country together. I get asked, 'Isn't it a shame that we're not longer unified?' But what the museum does is show that we were. It's a permanent marker that we can come together."
Daniels said the promise of the Medal of Honor Museum could fulfill a similar role one day.
"The promise of the Medal of Honor Museum is that kids and adults will go through it, and they'll see what they sacrificed, what they did," he said. "We know doing the right thing can come at some personal risk. We hope an incredible percentage of people will be inspired to do the right thing."