The Post and Courier, Dave Munday, 7/26/2018
The public got the first glimpse of what the National Medal of Honor Museum might look like Thursday, after the previous design was rejected.
Architect Moshe Safdie displayed three models at a community forum at Alhambra Hall, and consultant David McNair had about 100 people text their preferences on their cellphones.
Those who missed the meeting can express their opinions in an online poll starting Friday morning.
The first model was the design that the town's planning commission rejected because it's 120 feet tall. A star-shaped Hall of Valor sits in the middle of five galleries that look like a pentagon.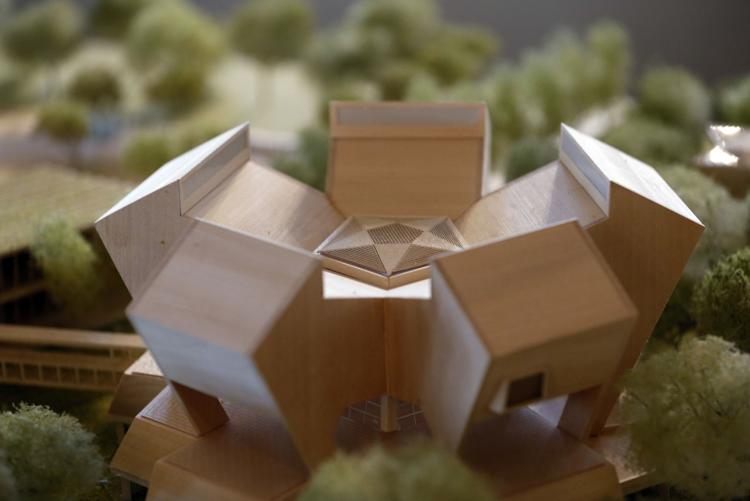 The second model, called the Pavilion, is similar but only 99 feet tall. A conference room was moved from the ground floor under the Hall of Valor to a separate building that looks like terraced grass farther from the water, which lowered the height.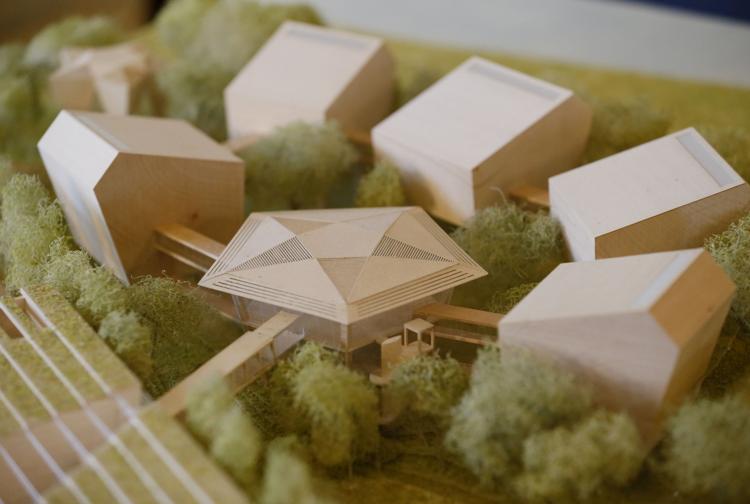 The third model, called the Village, moves the five galleries away from the Hall of Valor, spreading them out more across the site, connected by bridges with glass windows. It's only 70 feet tall and blends in more with the trees.
The audience overwhelmingly favored the Pavilion design as the best blend of an iconic structure that also fits the environment.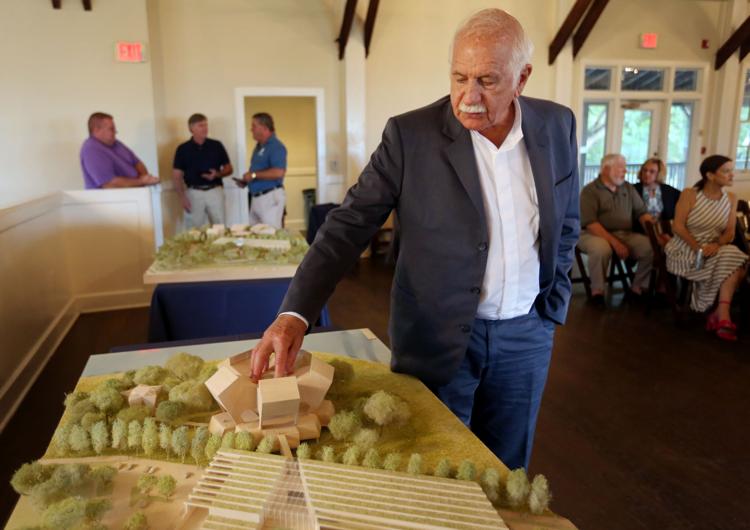 Safdie said he actually likes the new Pavilion design better than the original.
"I think it finds the right balance between presence and respect for the surroundings," he said. "I don't think we sacrificed anything, to my surprise."
National Medal of Honor Museum Foundation CEO Joe Daniels said he didn't have cost estimates for the new designs, but they will be less expensive than the original. He said he's aiming to raise $100 million so the museum can open with a big ceremony on March 25, 2023, which is the annual National Medal of Honor Day.
Safdie will present a final design for more public input next month. The next step would be taking it to council for their approval.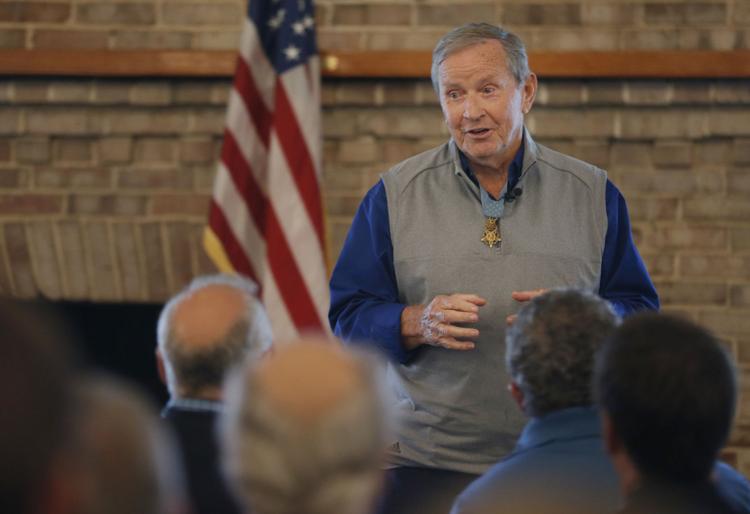 Retired Army Maj. Gen. Pat Brady, a Medal of Honor recipient who rescued wounded men during the Vietnam War, said he's getting impatient and just wants a bigger space for the medals and stories. They're in a room on the Yorktown now.
"We don't care what the hell it looks like," he told the audience. "Just get it done. Get it done. Quit messing around."
Joe Bustos, chairman of council's planning committee, didn't say which design he would support but publicly addressed the general.
"General Brady, we'll get it done, and we're going to get it done right," he said.